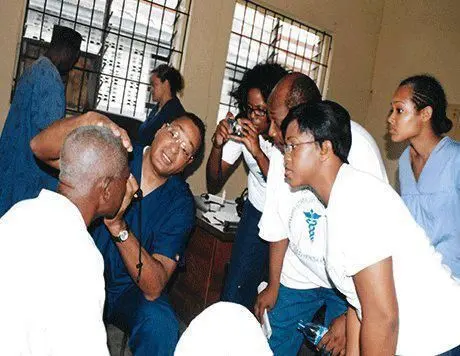 Associations
Dr. Vaughn is one of the nation's top eye doctors and specialists in diabetic eye-disorders and was named Associate Examiner for Oral Examinations scheduled in San Francisco at the Sheraton-Palace Hotel in October of 1984. Dr. Vaughn is a highly recognizable member: American Academy of Ophthalmology California Medical Association National Medical Association.
Honors, Awards, & Special Appointments
ASA-USA Medical Missions Award for humanitarian services to Anambra State, Nigeria, 2008
Lifetime Volunteer Physician Award-EyeCare America, 2008 - for services since 1985
Conferred title of Chief Omelurora by King Mbaukwu for multiple medical missions to Nigeria, 2007
American's Top Ophthalmologists-Consumer's Research Council of America, 2002-2003
Strathmore's Who's Who, 2002-2003
National Leadership Award-National Republican Congressional Committee, 2001
Certificate of Appreciation-EyeCare American Volunteer, 2001
Wayne State University-25 years of professional service in medicine with distinction, 1998
Distinguished Physician Award-The Minority Health Institute, 1996
President Bill Clinton Commendation-Many years of dedicated service, 1994
Commission Physician-California State Athletic Commission, 1982-89
Commission Physician-Ad Hoc Select Committee on Professional Boxing and Licensing, 1985-88
California Senate Medi-Cal Task Force Committee, 1983-89
California Committee on Health and Welfare, 1983-85
Medical Advisory Commission-Los Angeles Olympic Organizing Committee, 1984
L.A. Mayor Tom Bradley Commendation-Outstanding professional & community achievement, 1982
California State Assembly Commendation-Immeasurable contribution tward diabetic eye care, 1982
Los Angeles City Council Commendation-Outstanding service to senior citizens, 1981
Outstanding Young Men in America Award, 1975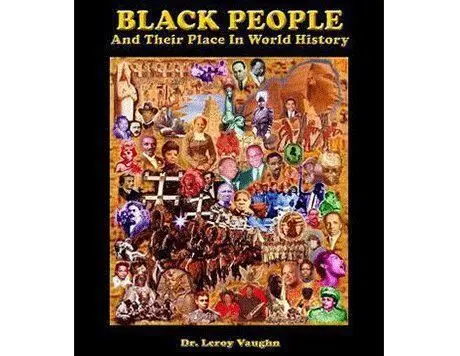 Publications
Vaughn L. (2002) Black People and Their Place in World History. Los Angeles: self published.
Vaughn, L. "Diabetic Retinopathy." Western Journal of Medicine, 1982.
Vaughn, L., Pruett, R. "A Shot between the Eyes." Annuals of Opthalmology, 1982.
Vaughn L., Schepens, C. "Progressive Lenticular Astigmatism Associated with Colobomas of the Iris, Lens, and Choroid: Case Report." Annuals of Ophthalmology, 1981.